hello!
I created a flow that adds records in airtable. Flow works partially because it creates records and then it gives me following error massage.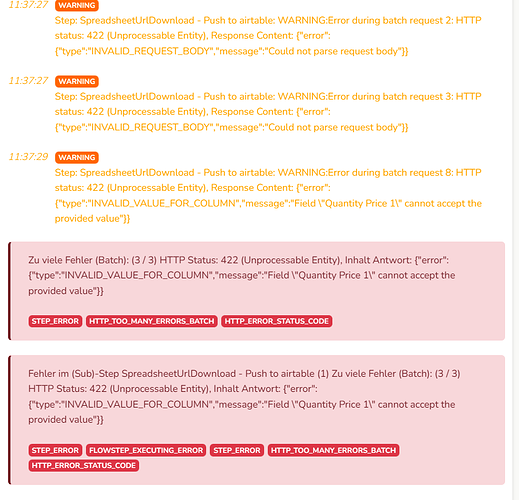 i looked at datasets and saw that one of the datasets has a empty values in it and i think it causes the problem.
Could you please help me with this issue?
best regards,
Heimwerkertools Team